Category A-Z / Mailboxes (showing 1 to 3 of 3)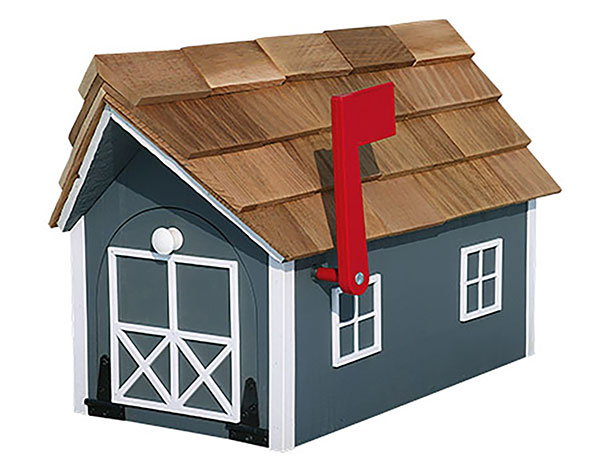 A slice of pure Americana, nothing is as down-home and friendly as a cheerfully painted barn. Our pretty Barn Mailbox will give visitors and passers-by the same light-hearted, neighborly feeling that comes from a ride through the country. And, since...
$129.00
More Information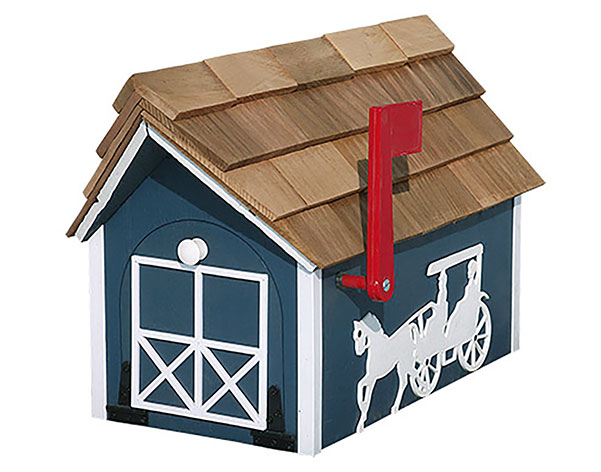 There's nothing wrong with ?horse ?n buggy? thinking, as long as you're thinking about our Horse-n-Buggy Mailbox! This captivating mailbox is sure to rein in its share of attention, as it conjures up images of the ?good ol' days.? Best of all, it will...
$159.00
More Information
Our quaint, rustic News Box will bring a touch of country to your doorstep. No matter what color you choose, this pleasant, pastoral little mailbox, made from top-grade, decay-resistant wood, will spread good cheer to everyone who sees it.
$179.00
More Information